Blennerhasset School Flood Book "Do I Need Wellies Today?"
In November and December 2015 our school was flooded five times.
The children have written and illustrated a storybook for families to tell them how we overcame a very difficult time. The book is a series of children's drawings and they have based the characters on animals you may or may not find in our village.
Some of the characters include a T-Rex, Super Pig, Hulk Frog, worker ants and sheep. The main characters are two geese, Clarence and Matilda who help to rescue the villagers and protect the houses and school.
We worked with a local illustrator called Tim Stead who showed us how we could transfer our creative ideas onto paper. We commissioned Tim to design the front and back covers and for our book and we are delighted with the results.
Our book was sold to raise money to build a new permanent classroom in place of the log cabin and store we lost in the floods. We still have copies in school for £5 each and if you would like to order one, please contact Mrs Studholme in the school office. office@blennerhasset.cumbria.sch.uk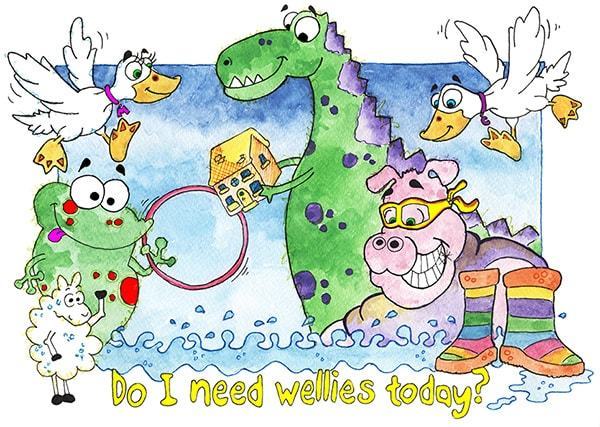 LATEST NEWS!
Throughout the Coronavirus pandemic, our KS2 children produced another book based on the events they experienced during 2020 and 2021. The book is a series of their personal illustrations of key events that we worked on together to support the children's personal, social and emotional wellbeing during home learning and the staggered return to school.
The children told their story of how they felt, what they experienced and the impact the pandemic had on them through this project. At Blennerhasset School, we truly value the use of powerful illustrations and conversation to express and understand thoughts, feelings and emotions. Copies of our latest book 'Hope and Rainbows' will be available from January 2023.